Located.

Alerted.

Reunited.
Find your lost pet with NFC pet collars, tags, and other products with no monthly fees
NFC TECHNOLOGY
Never Lose Your Pet
Lost Paw USA is an NFC technology company that focuses on utilizing NFC abilities with pet products. We want to help pet owners find their lost furbabies, quickly and safely. With a team comprised of the most avid pet lovers, tech gurus, and pet product designers, we are dedicated to connecting more owners with their pets.
Shop Now
I own a small grooming business and my customers absolutely loved the plaid harnesses and matching leashes. With so many different size options and cute color choices, I was able to find the right fit for all my furry clients. The peace of mind that came with being able to register my clients' pets on a national registry was such a bonus! Love the pet tags for my own pets as well. Having all of their info in one place is priceless. Highly recommend for any pet lover!!!

Mandy Brown - Pat's Poodle Parlor in Hartselle, Al
Our Features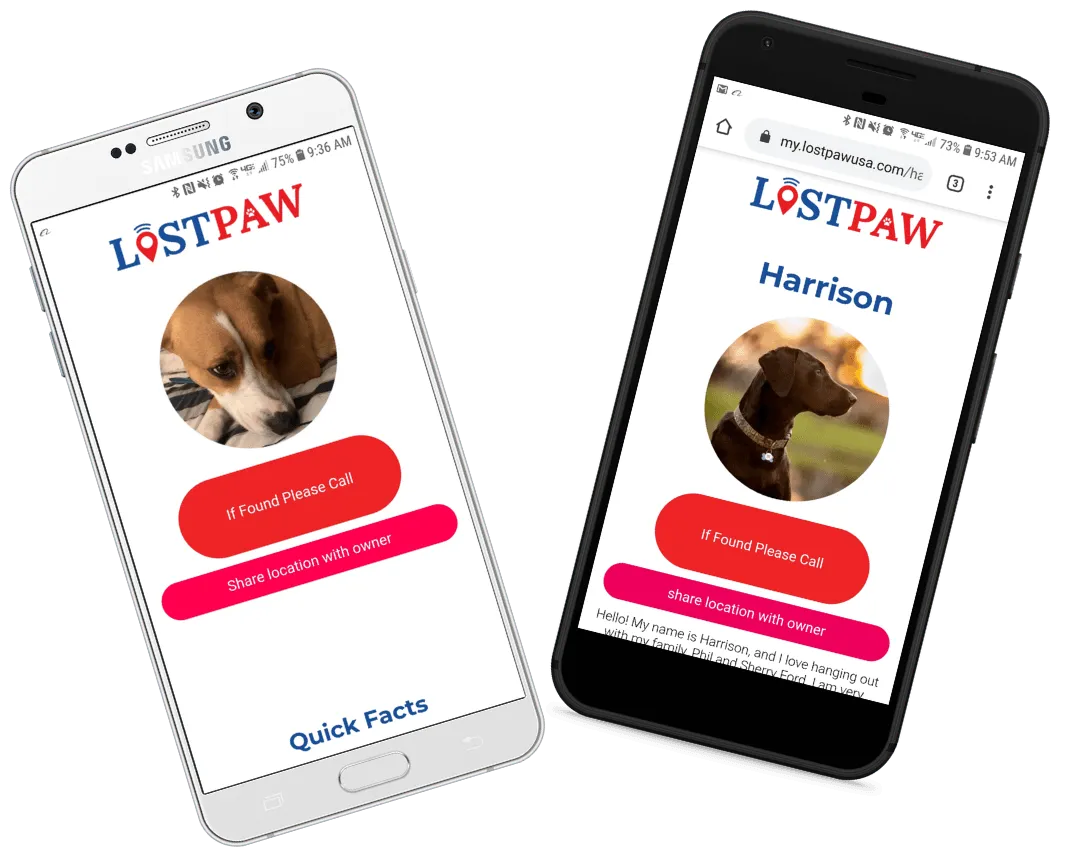 Your pet's profile is created by you where you share ONLY the information you want shared with other if they tap your pet's hang tag or collar. This includes your details so that people may contact you if pet is found.
When your pet's tag or collar is tapped, our system will not only store that information but it will also alert you that it was tapped and the Geo Location of where it was tapped and when.
Since you are a part of the Lost Paw network, you will get push notifications, emails, and texts if you wish when pet owners within the Lost Paw community have lost their pet. That way you can be on the lookout for their pet.  
Microchipping your pet can be essential in keeping track if your pet is lost but that only helps if the pet is found by a vet or animal service pickup. We took the same technology but made it user friendly so that anyone with a smartphone could access the owner's contact information. It is much less expensive than microchipping too!
The goal of Lost Paw USA was to make our products affordable for everyone with a pet. Our products are of high quality and economical. We never charge monthly fees for our products. As a matter of fact, you can join our Lost Paw USA community for free without purchasing one of our products. Our goal is to get pets home to their owners in the least expensive way possible. Come join us.