Located.

Alerted.

Reunited.
Find your lost pet with NFC pet collars, tags, and other products
NFC TECHNOLOGY
Never Lose Your Pet
Lost Paw USA is an NFC technology company that focuses on utilizing NFC abilities with pet products. We want to help pet owners find their lost furbabies, quickly and safely. With a team comprised of the most avid pet lovers, tech gurus, and pet product designers, we are dedicated to connecting more owners with their pets.
Shop Now
Our Features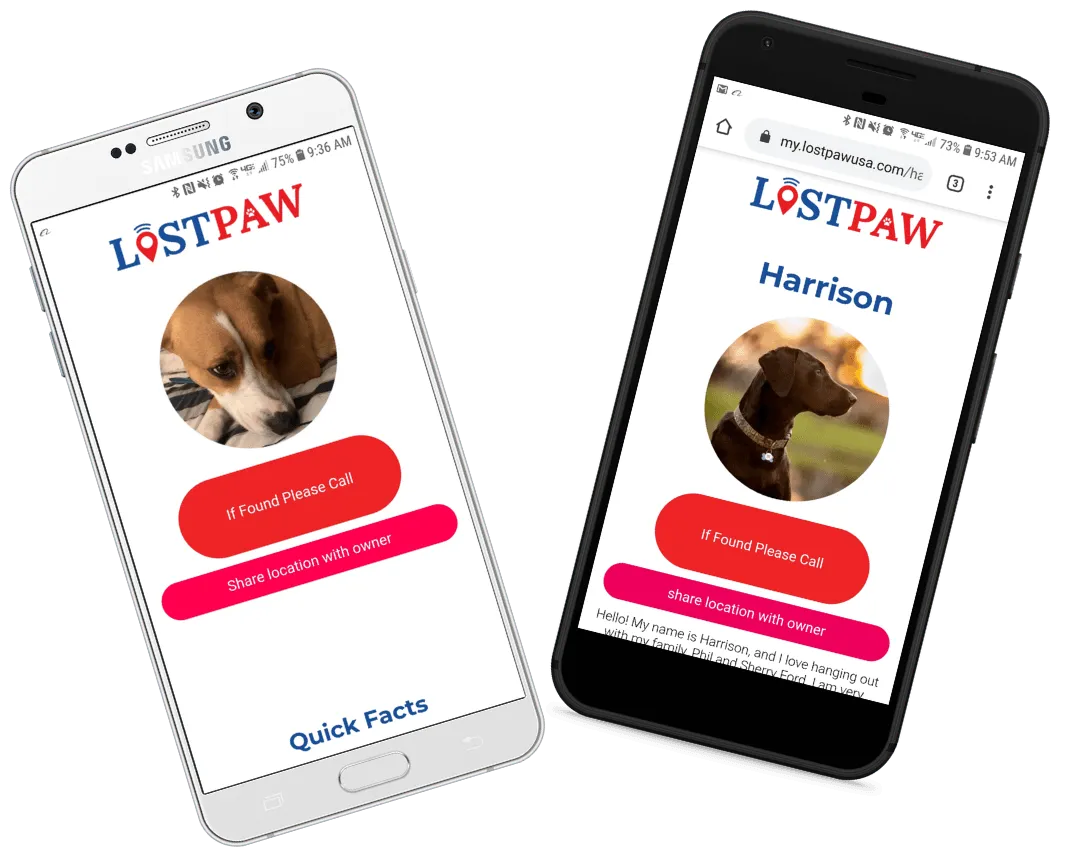 Your pet's profile is created by you where you share ONLY the information you want shared with other if they tap your pet's hang tag or collar. This includes your details so that people may contact you if pet is found.
When your pet's tag or collar is tapped, our system will not only store that information but it will also alert you that it was tapped and the Geo Location of where it was tapped and when.
Since you are a part of the Lost Paw network, you will get push notifications, emails, and texts if you wish when pet owners within the Lost Paw community have lost their pet. That way you can be on the lookout for their pet.  
Microchipping your pet can be essential in keeping track if your pet is lost but that only helps if the pet is found by a vet or animal service pickup. We took the same technology but made it user friendly so that anyone with a smartphone could access the owner's contact information. It is much less expensive than microchipping too!